Bonus Prize Period #19 will feature a FREE DUAL BOX BREAK of 13/14 PANINI PRIME!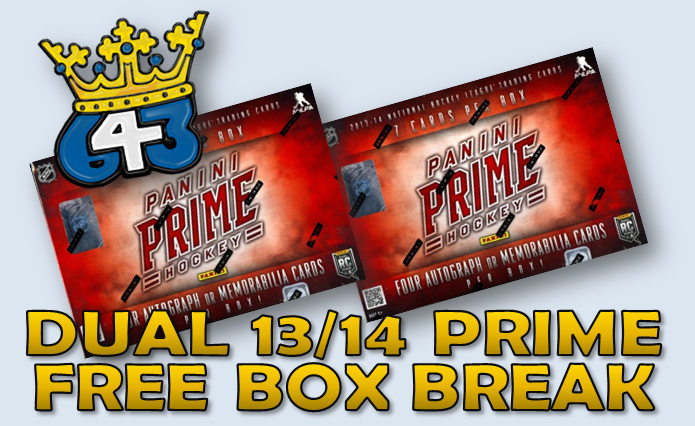 The Top THIRTY 643 Members will each receive 1 Free Team in this Box Break!


Your Member # will determine your draft position!
Once the Prize Pot fills up, we will announce that Prize Period #19 will end in one week from that time.
CHECK THE 643 TOP MEMBERS HERE
*I (Teeks643) will be conducting the Team Draft on the forum and via email, Brian (46-Blitz8) will be doing the Free Dual Break of Prime for you guys.